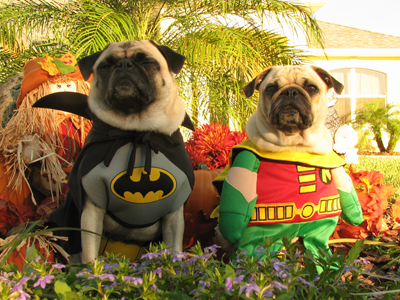 Um, Like Your Smile is Totally Ruling Me Right Now - Japanther
Starstruck - The Kinks
The Philosophy of The World - The Shaggs
The Chair That Squeeks - Rapture
Let's Go Get Stoned - Ray Charles
Bees - Caribou
People, why aren't you rioting in the streets? Before this year is over I may have to start some shit. For now, I am content to bake and eat too many cookies. I'm pissed though, make no mistake. I just watched a terrific program on art stuff, The Mona Lisa Curse. More specifically it was about the problems with contemporary art. My god it felt goo
d to hear someone very intelligently say out loud what I have been thinking and boring people with for five years. However, it was very depressing. I had to look at dogs in halloween costumes for a full half hour to calm down from my state of completely rational but unfocused rage. I really wish I could use my words more gooder than I do, because I would be a great art critic. As it stands now shouting "FUCK this shit!" doesn't cut it. Fuck you, shark in a tank. Fuck you unmade bed. Fuck you turd in a glass box. Fuck you Campbells fucking tomato fucking soup. You are symptoms of a fatal disease. Begone, thee horrid manifestations of empty minds and greedy pockets. Argh! Angst!
Burn it all!

Phew.

Cookies.

Kara's Favourite
MOCHA COOKIES
Makes 5 dozen





4 oz (4 squares) bittersweet chocolate
1½ cups semi-sweet chocolate chips

½ cup unsalted butter
4 eggs

1½ cups sugar
2 tablespoons instant expresso powder or instant coffee granules
2 tsp vanilla
3/4 cup flour
½ teaspoon baking powder
½ teaspoon salt
1½ cups semi-sweet chocolate chips


Preheat oven to 350F.
In a medium saucepan, slowly melt unsweetened chocolate, the first chocolate chips and butter over low heat, stirring occasionally, not allowing the mixture to bubble.

In a large mixing bowl, beat eggs, sugar and coffee granules until eggs are pale and yellow. Add vanilla.

Separately, stir together the dry ingredients. When the melted chocolate is smooth and still hot, fold it into egg mixture, then fold in flour mixture. Add the mini chocolate chips and stir. Let batter stand for 15 minutes.
To form cookies, use one spoon to scoop out about half a spoon of dough, a second spoon to scrape the dough onto a baking sheet, twelve cookies per sheet to allow for spreading.

Bake 8 – 10 minutes until puffed and shiny on top. Do not over bake.
Have you carved your turnip yet? No? You fail.