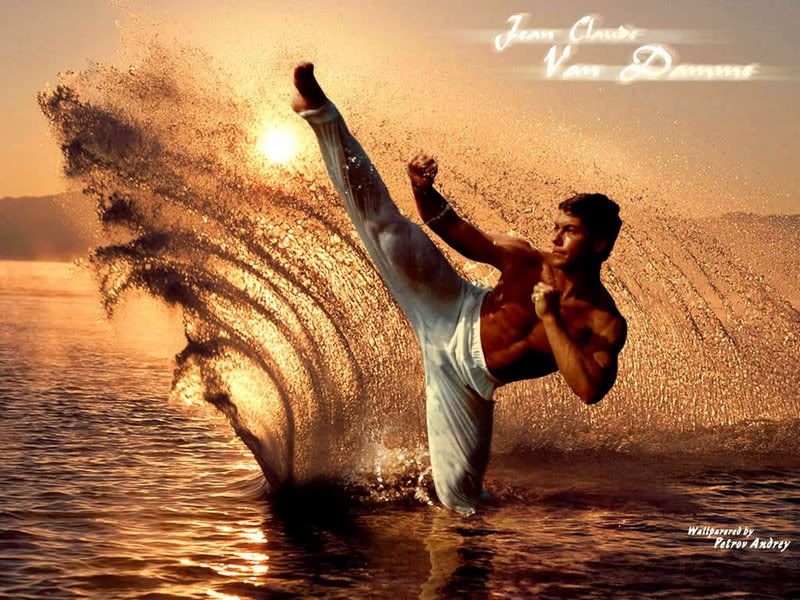 Man did Jean Claude Van Damme ever have his ass handed to him by Maple Fudge. Maybe now this obscure Canadian homosexual icon of the wrestling world will get some recognition.

Sorry about that last blog ending so hastily, I know it was riveting stuff. When you gotta go, you gotta go. I bought some things green! Hurray!

The stuff I INTENDED on blogging about was mostly to do with, my goals. I'm like a small bird, I'm easily distracted by shiny things and food people have dropped on the ground. I have to set goals or nothing gets done. I keep two lists. The first is a list of passing fancies, things that I would love to happen but if they dont its no big deal. And the second is a Set In Stone far reaching list of awesome that I must accomplish in my life. In the last two years I pretty much accomplished everything I set out to, with a certain amount of trial and error and deportation in between. Now I need to make a new one. I have been working on one for about 2 weeks now, and I'm proud to say I'm almost halfway done!

Lime Blossom Tea - Done! Ordered it online from Britain, it's at my family's house!
Gym - Done! Signed up and went for a swim, bingo bango!
Quark - Done! Saw some in the supermarket, made it into a custard and put it in an apple coffee cake!
Winterfest
Miracle Berries
Pay off Mastercard - Done! Painful.
Peru - Not happening....
Bathing Suit - Done!
Opera tickets - I bought tickets to the freaking opera! How sauve.
Nice pan
French Press - WON one in a raffle at work! Actually I won 4lbs of shrimp but traded a guy for them.
Truffle Honey Madeleines
Go for proper English Tea
Clean Floors - Done!
Read More - Done! Reading so much!
EAT MORE GREEN - working on it...

I vow to finish the rest of these by next week!